Interview 1
In this accelerateing IoT market,an indispensable「 soft magnetic material」,will implement MAGPROST quality.

President & C.E.O
HIROYUKI KOIKE
Since the founding of the MAGPROST , with the viewpoint of the professional technology of magnetic material
Proposed scheme,satisfy various customers' demand with High – precision, high – quality magnetic material products
To solve customers' problems quickly,base on cost, performance, flexible supply ability.
With know-how from professional techinian and project proposal,
We got great evaluation form customers.
Base on cultured actual performance all this time,except used as a permanent magnet for hard magnetic material,
plus as an important material used in IoT, soft magnetic material will get significant development as well.
In the future,sales of soft magnetic materials,as the pillar of new business will expand gradually.
Soft magnetic material has good market in Power System, just like Motor.
Especially with accelerated spread of IoT environment, it is must used material in many components.
So the demand for high performance soft magnetic materials is gradually expanding.
To be specific,Noise countermeasure between smartphones, and connected equipment,sensors for related devices ,transformers and so on .
IoT can't be created without support from soft magnetic mateiral.
Even in envinroment protection market,
Soft magnetic materials also play an important role at the equipments that can promote CO2 reduction.
MAGPROST is equiped with variety of inspeciton equipments.
We reinfored our evaluation system that can create basic analysis.
In order to support customer with short lead time and small szie prototype,
we'er planning to purchase high precision cutting equipment.
As customers' best partner,In order to be used in transformer and EMC countermeasures, electromagnetic heating and other applications
essential soft magnetic materials supply side,make the MAGPROST quality come true.
Based on the network system that has been built so far,plus the reinforcement of the system
And because of the experience of manufacturing process, we can implement plan.
With competitive price,and quick response to meet customers' needs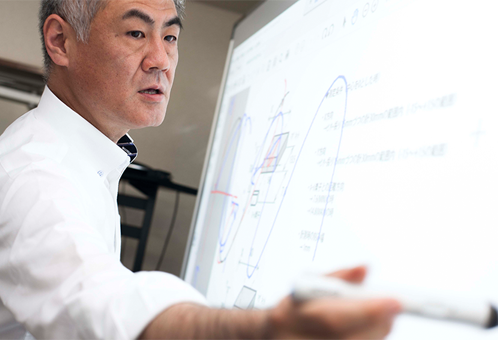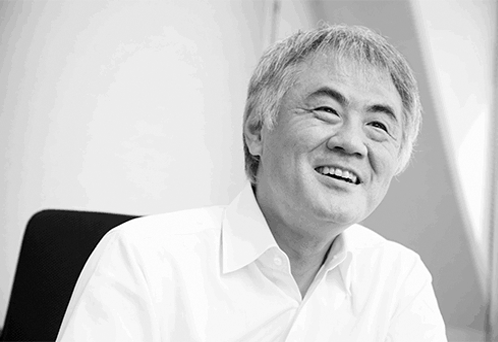 Interview 2
Based on the successful implementation of MAGPROST quality in China,
Challenge globalization
Executive Director & Niigata branch Plant Manager
TETSUYA KUWABARA
MAGPROST has 20 yesrs history of builting our own manufacturing logistic networks in china
Under the background that many foreign companies have to withdraw from China,
Also, some company is setting China as major market to expand.
Since MAGPROST established shanghai branch in China,
To order to implement the standardization of quality,we made great efforts to share information with Chinese factories
Now, with stable trust relationship with Chinese factories,
we get consistant quality with superior price,
On the other hand, we get great reputation from customer cause of very competitive price.
This is because we know the manufacturing process very well ,and we can solove many problems during produciton.
Now, we're not satisfied with actual test data
Use the experience from optimizing product during development to product design.
Chinese factories also improved their awareness and sense of responsibility for quality and optimization than years ago.
Especially they have been doing great to accept customers' suggestion, and further implement to many other processes.
As a result, complaint to quality has reduced significantly.
Below is an example of mutual business with Chinese factories for the implementation of MAGPROST quality.
The NG rate was too high in fty , and NG products were mixed in shipment for couple years.
The fty proposed the termination of this product
About this,MAGPROST reviewed past production performance,and the production operation content,
Also promoted and imported inspection procedure from Niigata branch Plant,and achieved decrease of the NG rate in the project
And produciton was able to continue.
The relationship between MAGPROST and Chinese manufacturers is not only the improvement of quality management knowledge and technical ability,
In order to satisfy the quality that customers requested,the opinions of the managers and the on-site business members are also respected and Shared.
For employees that just finished college education,
MAGPROST will undertake the education for relevant practical experience and problems solving methods
To help them better understand process and market,
Achieved more stable market and competitive product supply.
Most of MAGPROST suppliers are located in China.
But in recent years, Indonesia, Thailand, Vietnam and other southeast Asian countries export trade is explanding gradually.
In this market environment,except supplying Chinese products from Japan,
MAGPROST's shanghai branch is expanding its export trade directly from China.
With the distribution of the cusomters' factory is abundant,to develop direct supply routes,
At the side of IN to IN,IN to OUT,OUT to IN, OUT to OUT etc.
In order to achieve all kinds of requirements, MAGPROST also maintain the MAGPROST quality.
It is necessary to strengthen various logistics networks.
As a professional company of magnetic materials,focused on the permanent magnet field since establishment,
Also, we are committed to higher MAGPROST quality in soft magnetic materials.
Take on the challenge of globalization.