MAGPROST's system
MAGPROST's system
We will respond to solve customers' problems.
In order to maintain high quality supply and response customers' demand.
Responsible for the contact window business department,Supply management business department.
Quality assurance department of quality management,branch responsible for domestic activities in oversea.
Responsible for sales department, supply chain management department and quality control department,
Maintain the contact with the factory in the shortest way to response customers' problems,
Use most efficient way to coordinate with factory to response back to customer's problems.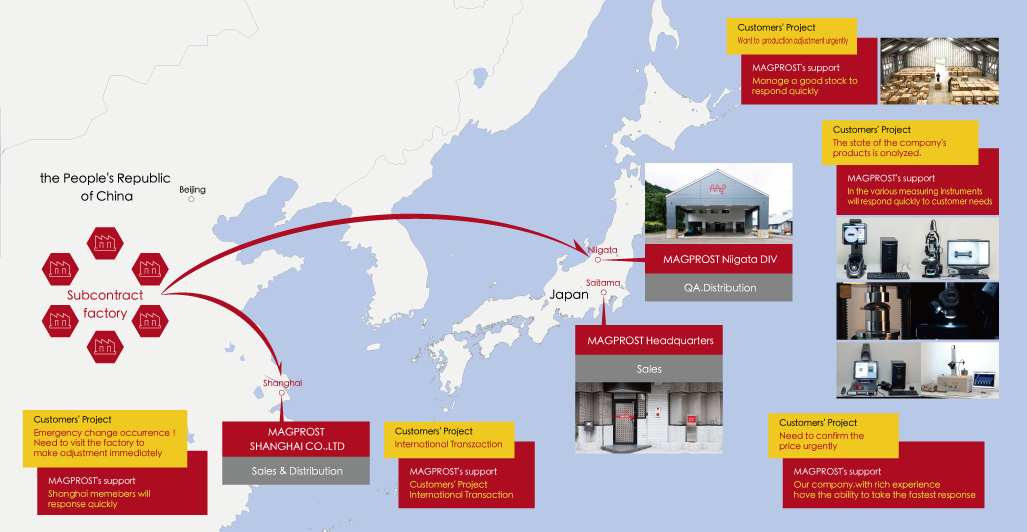 Please be assured
From request to delivery ,all managed by MAGPROST

From the quotation to products supply
From the quotation to products supply